Team Roster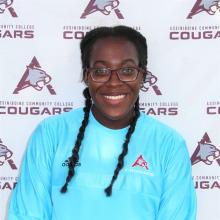 1
Telicia Dowsett
Business Administration
Minnedosa Collegiate
Minnedosa, MB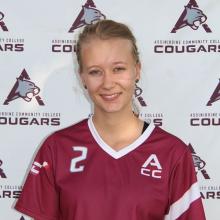 2
Nicole Rindisbacher
Hotel and Restaurant Management
Langenburg High School
Langenburg SK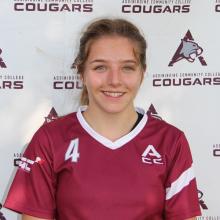 4
Drew Curtis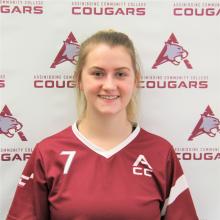 7
Hanna Weflen
Land and Water Management
Brandon MB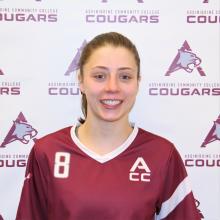 8
Katelyn Brown
Business Administration
Minnedosa MB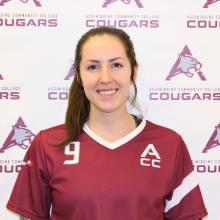 9
Brittany Boyd
Land and Water Management
Marathon, ON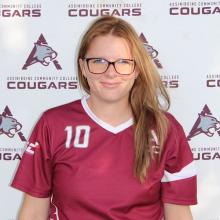 10
Kendra Mansoff
Education Assistant
Crocus Plains Regional Secondary School
Brandon MB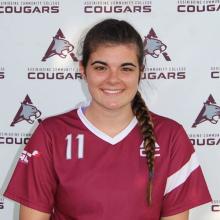 11
Ashley Friesen
Business Administration
Carman Collegiate
Carman MB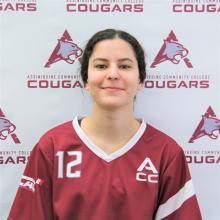 12
Juliana Vannucci
Interactive Media Arts
Sao Paulo, Brazil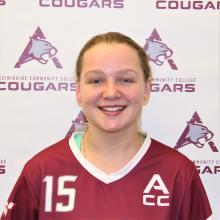 15
Marley Quesnel
Business Administration
Dauphin MB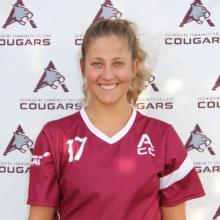 17
Sadie McIntosh
Police Studies
Neepawa Area Collegiate Institute
Neepawa MB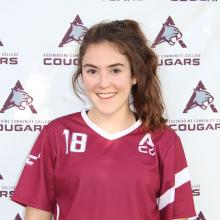 18
Abby Olson
Business Administration
Minnedosa Collegiate
Minnedosa MB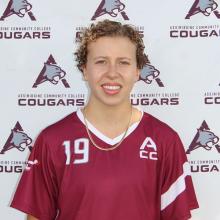 19
Sydney Cancilla
Business Administration
St.Mary's Academy
Winnipeg, MB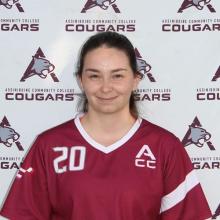 20
Alyson Peasgood
Business Administration
Vincent Massey High School
Brandon MB
Staff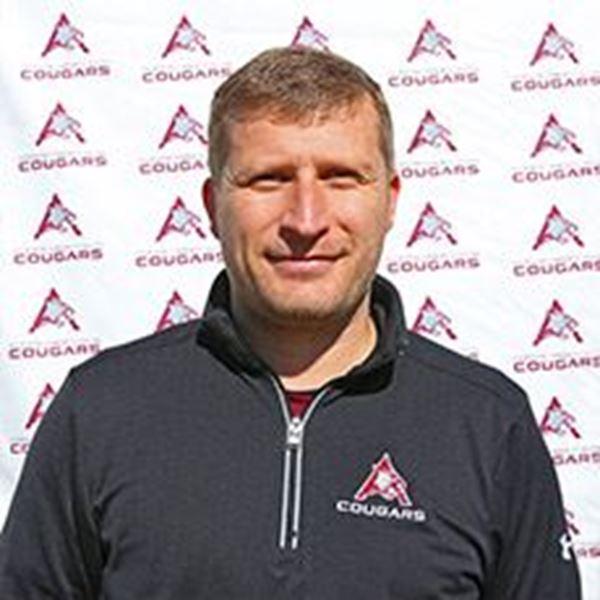 Mark Murray is heading into his third season as head coach with the Assiniboine Cougars. Mark spent his first season as the assistant coach for the team before transitioning into the role of head coach for the 2017-18 season. He has a passion for soccer having played amateur until he left Ireland. He also coaches youth soccer with Brandon Youth Soccer Association.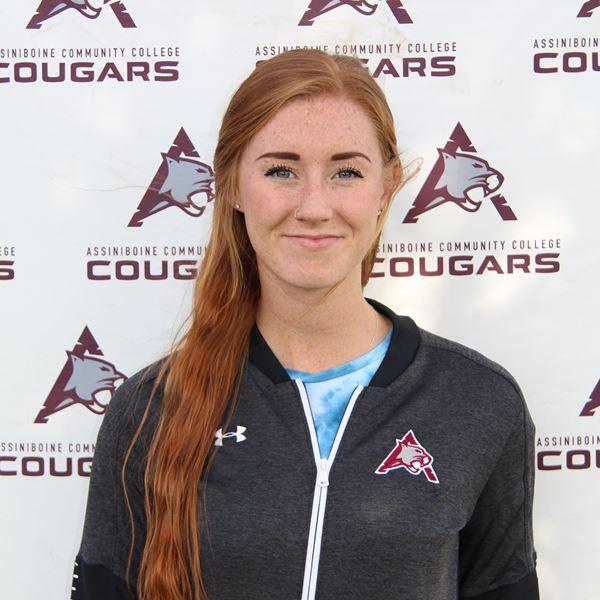 This is Kate's second season as the Assistant Coach for the Cougar's Women's Soccer team after three seasons with the Cougars as a stand-out forward.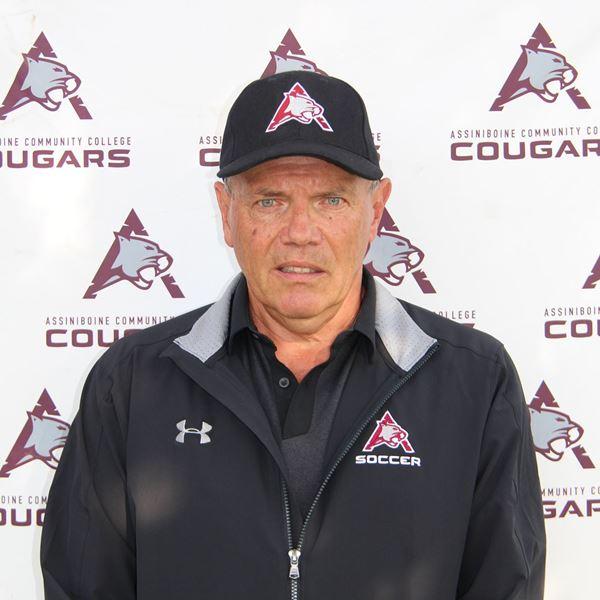 Gerry has been highly involved in soccer in the Westman area for many years. He has coached at many different levels. He previously coaches WFC Fury to two provincial finals. This is his second season as assistant coach with the Cougars.