You must be considered a full time student at Assiniboine to be eligible to play varsity sports. If you are interested in playing and require further information please contact head coach Joel Small at mvolleyball@assiniboine.net
Team Roster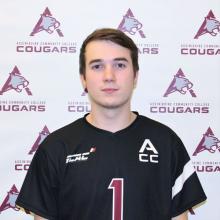 1
Josh Robinson
Business Administration
Neelin High School
Brandon MB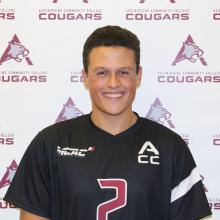 2
Talon Frick
Agribusiness
Melville Comprehensive
Melville SK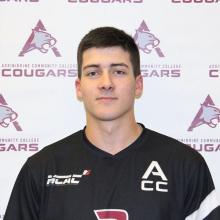 3
Braden Campbell
Carpentry and Woodworking
Dauphin Regional Comprehensive Secondary School
Dauphin MB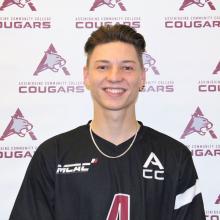 4
Paycen Warkentin
Social Service Worker
William Morton Collegiate
Gladstone MB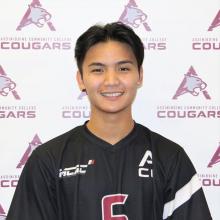 5
Justin Ejercito
Business Administration
William Morton Collegiate
Gladstone MB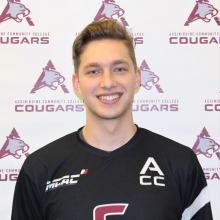 6
Lucas Vasconcelos
Business Administration
Neelin High School
Brandon MB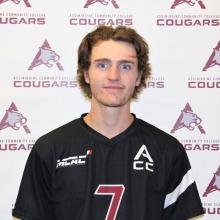 7
Zach McCutcheon
Interactive Media Arts
Melita School
Melita MB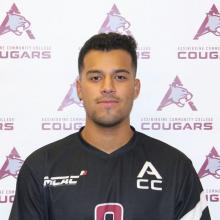 9
Fernando Chorro
Business Administration
Vincent Massey High School
Brandon MB
10
Hayden Crampain
Business Administration
Hamiota Collegiate Institute
Hamiota MB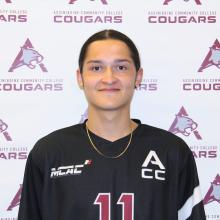 11
Leo McArthur
Business Administration
Crocus Plains Secondary
Brandon, MB
12
Jared Martens
Agribusiness
William Morton Collegiate Institute
Gladstone MB
Staff
Joel Small played in the MCAC for one year before joining the Brandon University Bobcats volleyball program. He was a starting middle blocker for the Bobcats while taking physical education and geography. He went on to play for the Canadian National Volleyball Team for two seasons before becoming a coach. Joel has helped coach at the high school and club levels and is in his fifth season as the Cougars head coach.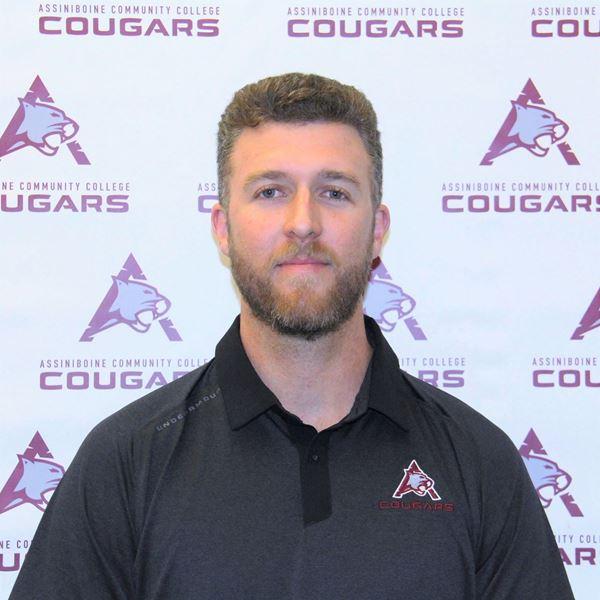 Brendan played at Brandon University for five years where they won their first ever conference title for CanWest. He was assistant coach to the Bobcats from 2015 to 2019 when the team won silver at nationals. Brendan also has played national level volleyball back in Australia for his home state of Queensland. This will be his first season with the Cougars in the role as assistant coach.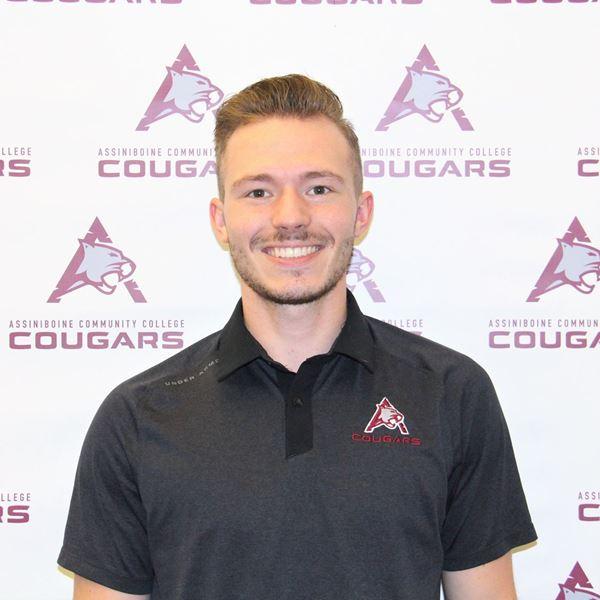 Sam played two seasons with the Cougars while receiving his diploma in Business Administration. He is in his third season as assistant coach for the team.