Team Roster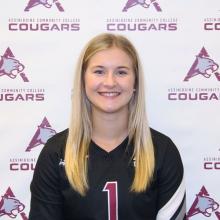 1
Trinity Billaney
Medical Administration
Boissevain Collegiate
Boissevain MB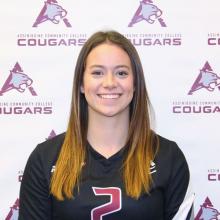 2
Christyn Blondeau
Practical Nursing
William Morton Collegiate Institute
Gladstone MB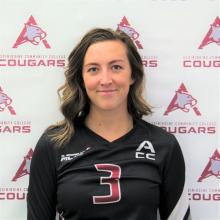 3
Kate Fergusson
Agribusiness
Vincent Massey High School
Alexander MB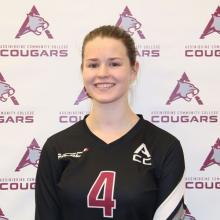 4
Skyla Vanmackelbergh
Early Childhood Education
Deloraine Collegiate
Deloraine MB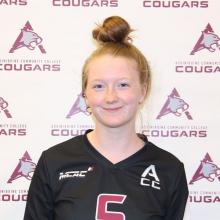 5
Paige Donald
Business Administration
Crocus Plains Regional Secondary School
Brandon MB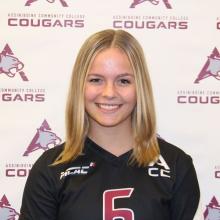 6
Emily Nichol
Education Assistant
MacGregor Collegiate
MacGregor MB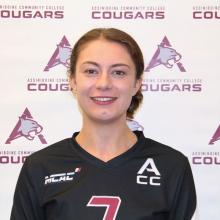 7
Victoria King
Medical Administration
Elton Collegiate
Forrest MB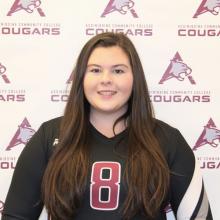 8
Rayna Schwalm
Early Childhood Education
Virden Collegiate
Virden MB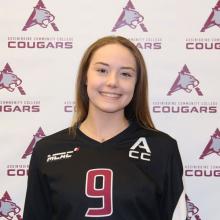 9
Madelyn Neufeld
Culinary Arts
Boissevain Collegiate
Boissevain MB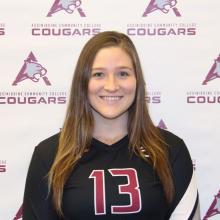 13
Kendra Erickson
Business Administration
Erickson Collegiate
Onanole MB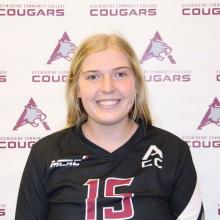 15
Samantha Love
Practical Nursing
Dauphin Regional Comprehensive
Dauphin MB
Staff
Jeff Maxwell is in his third year coaching with the Cougars. He is the principal at Rapid City Elementary School and has coached girls and boys varsity teams in volleyball, basketball and track and field. He was previously a high school Phys-Ed Teacher and during his time at Elton Collegiate, Maxwell led the girls varsity volleyball team to five provincial championships and the boys' varsity volleyball team to two provincial championships. He was also named Manitoba High School Coach of the Year in 2015 and Manitoba Volleyball Association AA coach of the year in 2003, and Manitoba High School Athletics Jostens Volunteer Award in 2003.
John played high school volleyball at Neelin High School winning a Provincial 3A Championship in 2005. He went on to play volleyball at the University of Guelph in Ontario. John was a libero/defensive specialist for a year before moving back to Manitoba to pursue Physical Education. He has coached MHSAA Volleyball and Basketball for 10 years at Neelin High School, Daniel MacIntyre Collegiate, Crocus Plains and Elton Collegiate. While with the Neelin team he coached them to a 3A women's volleyball championship in 2011 followed by a third place finish 2 years later with a men's volleyball team. This past season at Elton Collegiate his women's team were finalists in the women's A championship. Along with coaching high school volleyball, John has also coached club volleyball in Brandon.
Blaire has joined the Cougars coaching staff as the manger after competing with the team for two years. She brought a ton of energy on and off the court that helped her Cougars compete in the MCAC finals last season.